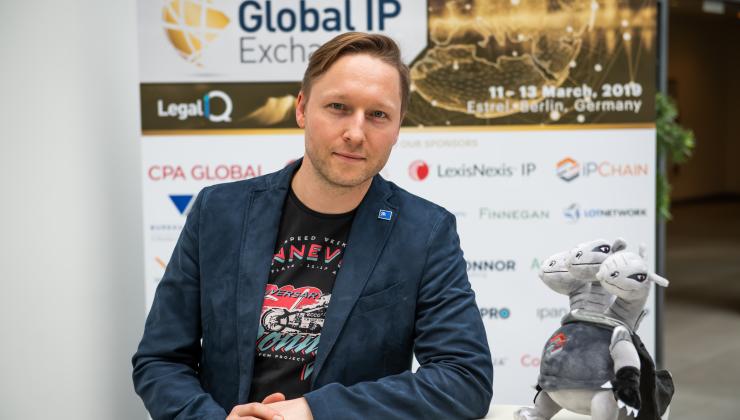 23.09.2021
LegalTech: from reference systems to space traffic rules
CEO of Legal Technologies Development at the Skolkovo Foundation Foundation Anton Pronin – about the latest trends in the legal technologies
In recent years, LegalTech has come a long way - from digitizing a huge array of judicial practice in the Digital card file of arbitration cases - Arbitr- to startups with data mining approaches . Simple documents constructor for legal departments have evolved to chat - bot and "templating" using neural network resource. Simple cloud services have turned into a blockchain infrastructure for intellectual property rights. It is not surprising that LegalTech is an important topic of the upcoming Distant & Digital forum, which will take place on October 28-29 in the Digital Business Space in Moscow.
Of course, the industry is still dominated by relatively simple products related to references, knowledge bases or drawing up model contracts. But areas based on technologies such as machine learning and big data are also rapidly developing. Themselves as legal services are in demand in such areas , as a cosmic law, the right robot operations with interchangeable tokens.
LegalTech in the world
Corporations such as Oracle, LexisNexis, Thomson Reuters and Wolter Kluwer continue to play the leading role in the global LegalTech market . However, thanks to industry associations - the European LegalTech Association (ELTA) or the Asia-Pacific Legal Innovation and Technology Association ( ALITA ) - regional yurtech start-up communities are also developing. An important role in the evolution of young companies are playing the business incubators, such as of Barclays Eagle Lab s , Nextlaw Labs from Dentons or Fuse from Allen & Overy .
Legal technology market drivers are the legal departments of large corporations, or the level of SIBUR " Rostelecom " , where the effect is most obvious on the scale geographically distributed services . They simultaneously create their own products, select startups using the open innovation model, and analyze the market.
The pandemic period turned out to be decisive for the development of the global LegalTech , when automation and remote work services turned from a fashionable chip into a condition for business survival. The tougher the quarantine restrictions became, the more LegalTech companies earned.
Lawyers in the emergency order of the translation process in the " figure " , and the key players Legal-tech attracted tens of millions of dollars. For example, in October 2020, the investment company Apax Partners bought the MyCase service for 193 million dollars. The most impressive result was shown by the Clio company - in 2021 it became a "unicorn", reaching a capitalization of 1.6 billion dollars.
We are increasingly reading about technological solutions for the analysis of precedents, judicial and law enforcement practice. The union of neural networks and big data makes it possible to predict the outcome of court cases based on an array of previous decisions. Moreover, these technologies are already being used in courts.
In those categories of cases where an analysis of the documents provided by the parties is sufficient for a verdict, neural networks are already becoming an important aid to a court decision today. This happens in Estonia or China. For example , in Beijing, a specialized platform has been operating for several years for resolving Internet disputes, mainly about copyright infringement.
LegalTech in Russia
Electronic courts are also developing in Russia. In 2020, thanks to the decision of the Presidium of the Supreme number 821, as much as possible in the translation of the proceedings online, 3 m ln a document was on served on the court in electronic form, carried out more than 400 000 court sessions via conference call. By 2024, a full range of such opportunities should be provided by the state superservice Justice Online.
Our country is actively developing on the European market of legal technology - this according to the authors study I Global Legal Tech Report. From 2017 to 2020 god platform for extracting data from documents Dbrain attracted 3 m ln dollars from Bit f ury and AngelVest , Lawyer. Ru - 1 m ln dollars from AddVenture and Target Global, «Online Patent" - 300 000 dollars from Starta Ventures and Moscow Seed Fund, Fund "VTB Capital Investments" bought 33% -s' share of the European Legal Service , and LegalTech-startup attracted DestraLegal 1 million dollars from a group of investors from Russia and Germany . It is significant that all of the above startups are residents of the Skolkovo Foundation.
And yet, in Russia, the level of technology penetration into the legal sphere does not exceed 15 % . There are two explanations for this. Services are provided mainly by small companies specializing in powers of attorney, wills and basic tasks. And the small business itself, which could use such services, as a rule, believes that it simply has nothing to automate, and is not ready to allocate additional budgets.
The prospects for the Russian industry are related to two circumstances. Unlike regulated European jurisdictions , the Russian legislative framework is quite liberal. Our legal service provider is not required to have a special license. Simply put, the founder of a LegalTech startup does not have to be a licensed professional lawyer.
Plus, the Russian state has consistently demonstrated its interest in digital and in many ways itself acts as a provider of innovations - primarily through development institutions such as Skolkovo. It is here that corporations focused on digital transformation can select, among other things, legal startups for their tasks. It is important to note here that there are vast amounts of Russian legal and judicial information in the public domain. They are used both in reference and analytical systems and for training artificial intelligence.
All this suggests that the industry automation of legal services in Russia given the " green light " . The capitalization of these companies , as the European Legal Service or "Online Patent" , indicates that the first , occupy this niche, can count on a major market success. Investors, think about investing in this area!
The future of LegalTech
Legal innovations - it is not only convenient digital solutions for the legal profession, but also a broad problem field related to about the interaction of law, technology, business and society in the twentieth century I century. Ornate edicts are replaced by computer algorithms, and complex drafting procedures and rituals for signing contracts turn into instant transactions on blockchain platforms. In the modern world, the law has to adapt to the new technological reality, describe phenomena and problems that simply did not exist several decades ago. So, experts in the field of space law, initially focused on preventing the militarization of space, are already seriously discussing the possibility of developing space "rules of the road" : due to the increase in the number of satellites in orbit, this problem is becoming more and more urgent.
The active use of neural networks in various fields of human activity raises the question of the authorship of artificial intelligence: who should own the copyright for a work created by a computer program: user, developer, owner? And if in Russia only a person can be an author, then in some jurisdictions there are already precedents for the recognition of copyright for artificial intelligence itself.
Finally, the NFT industry is addressing the full range of issues related to intellectual property rights, property rights and their functioning in the digital environment. What exactly do NFT subculture members buy and sell ? Is it possible to argue that under a smart contract on the Ethereum platform, a certain unique digital object is actually transferred into ownership? Does the purchase of the hash code for ether imply the transfer of the exclusive right to the work? All these questions will have to be answered by the lawyers of the LegalTech era.