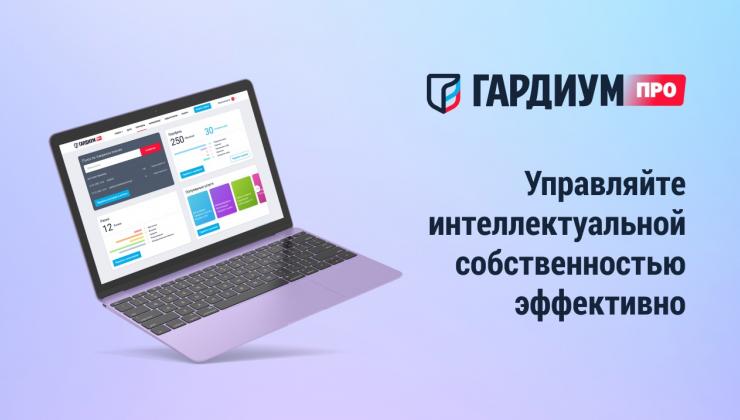 06.10.2021
Intellectual property management with IPTech service «GardiumPRO»
Company «Gardium», partner of Distant&Digital, presents at the conference their latest development - the digital platform of complex intellectual property protection «GardiumPRO».
What the service does
Reduces the cost of IP auditing, creating and managing IP objects.
Monitor and report on risks and violations of rights to company objects 24/7.
Provides reliable results of trademark search before registration.
Simplifies interaction with Rospatent: applications are made directly from the service, and the registration status can be tracked in real time.
Who needs it
Medium and large businesses with a portfolio of 20+ items: trademarks, patents, licensing and sub-licensing contracts, and other intellectual assets.
To test the functions of the service and see how it helps to optimize the work with IP, you can visit the exhibition stand «GardiumPRO» on the dates of the Distant&Digital.
You can find out more about the features of the service right now. To do this please submit a request for demo access and our specialists will contact you.
About the developer
Since 2004, «Gardium» securely protects intellectual property of 13,000 clients, included in the Top-15 market leaders according to legal ratings «Law-300», «Kommersant», Best Lawyers, WTR1000, Leaders League.
Many years of experience in IP protection, IT expertise and understanding of the difficulties business faces in dealing with intellectual property, enabled the company to create a convenient service that helps to successfully automate work with IP.