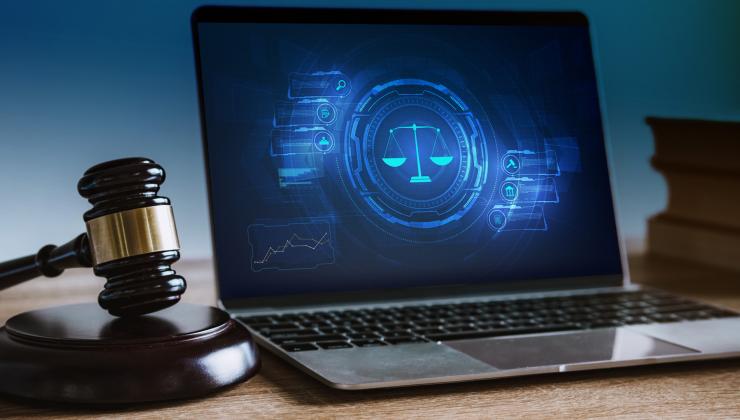 12.09.2021
Distant & the Digital will choose the most creative and innovative LegalTech -Solutions
The competition for the most creative and innovative solution in the field of legal technology was announced by the organizers of the Distant & Digital conference , which will take place on October 28-29 in the Digital Business Space in Moscow. Participants are expected to create a creative model of a service or product, and the uniqueness of the approach and the courage of the experiment will be assessed first of all. You can send an application right now on the official website .
The competition is open to teams with a prototype-level solution that can be demonstrated to the audience. For those authors who fear that their idea will be borrowed, the organizers of the competition are ready to provide the right of free deposit for two years . Once a product is deposited in a repository slot, developers will have proof of authorship in their hands.
The subject of LegalTech projects will be very wide, including IP , compliance , tax , legal advice and others . The collection of applications will take place on the D & D website until October 10. After that, the experts of the competition will select five finalists. The projects will be evaluated by the Director for Corporate Innovation and Head of Legal Technology Practice ( LegalTech ) of the Information Technology Cluster of the Skolkovo Foundation Anton Pronin , Managing Partner of the Skolkovo Intellectual Property Center Anton Pushkov , Director of the Scientific and Educational Center for Intellectual Property and Digital Economy Digital IP Yekaterina Chukovskaya and other industry experts .
Contestants will compete for getting into TO P-5 directly at the conference, where startups will be able, among other things, to present their products to a wide and interested audience of lawyers, entrepreneurs, representatives of creative industries.
The main conditions for participation in the competition: the presence of a legal entity and its own development, brought to the prototype stage. The jury will evaluate the projects on a 10-point scale. Particular attention will be paid to the feasibility of the solution, the relevance of the problem with which it works, manufacturability, innovation and creativity.
The organizer of the competition Anton Pronin noted that LegalTech is no longer just a tool for automating routine operations. There are new creative ideas and business models : " A few years ago we discussed with their foreign counterparts of the large law firms , how to use the YouTube / Instagram as a showcase of legal services and" legal shop " for the provision of services to the population. Today, such tools are becoming a familiar environment for the new generation . "
Finalists will receive audience recognition, commemorative certificates, prizes from conference partners, as well as certificates for using the n ' RIS service .